Home > Steve Wolf, Instructor
Steve Wolf, Instructor
Certifications and Training
Yoga: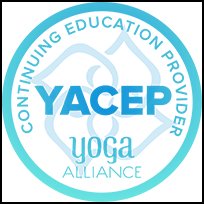 Registered with the National Yoga Alliance as E-RYT 500 (Experienced Registered Yoga Teacher).
Yoga Alliance - RYT 200 Basic & 500 Advanced training with Yoga West of Houston Texas
Professional Yoga Teacher certification in the Pranakriya tradition with Master Teacher, Yoganand Michael Carroll, Dean at the Kripalu Institute.
Six years mentoring in IYT (Integrative Yoga Therapy) with instructor Jackie Novak.
Registered with the National Yoga Alliance as E-RYT 500 & YACEP (Experienced Registered Yoga Teacher) & (Continuing Education Provider).
Yoga For Healthy Aging certification with Baxter Bell & Melina Meza

Additional Signigicant Influences include:
Yoganand Michael Carroll, Angela Farmer & Victor van Kooten, Gary Kraftsow, Erich Schiffmann, Rod Stryker, JJ Gormley, Judith Lasater, Barbara Benagh, Doug Keller, Baxter Bell, and many others.
Aikido:
Aikido Training Intensives and Workshops with:
George Simcox Sensei, Shinichi Tohei Sensei, Koichi Kashiwaya,
Shizuo Imaizumi-Shihan, David Shaner Sensei,
Taketoshi Kataoka Sensei, Koretoshi Maruyama Sensei, and many others.
Biography:

Steve began his martial arts studies with Judo and Jujitsu as a child while living in Brazil during the 1960's. He briefly studied judo again as an adult, but in 1981 he switched to Aikido after attending classes with George Simcox Sensei, the long-time Chief Instructor of the Virginia Ki Society. In 2005 he became Head Instructor at the Northern Virginia Ki Aikido dojo (Virginia Ki Society), which is the largest facility in the state system. He continues to give Aikido and Ki Development workshops and seminars in several states and Canada.
At age 18, Steve Wolf got his first exposure to yoga from his Brazilian aunt who had studied for many years with a guru in her home country. After experimenting with an assortment of yoga classes through the years, Steve resumed regular practice in the 1990's when a new yoga studio opened near his home in the Maryland suburbs of Washington D.C. Attendance at these classes began as a fun thing to share with his wife, but he soon began to notice that regular yoga practice was making him stronger as an aikidoist, and having a positive affect on other areas of his life as well. He went on to fulfill both his 200 & 500 hour Yoga Alliance teacher certification requirements with Cathy Plato, founder of Yoga West in Houston Texas. In early 2010 he completed an additional four-year advanced certification training in the Pranakriya yoga tradition with master teacher, Yoganand Michael Carroll, who was a long-time program director, and later the dean at the Kripalu Institute. Steve's teaching style is also strongly influenced by the IYT (Integrative Yoga Therapy) approach, which he studied for six years with Jackie Novak, the founder of Harmony Yoga in Ft. Washington, MD.
For over 40 years Steve has been a professional musician and has traveled throughout the United States and Europe playing with many of the Mid-Atlantic region's top bands. He continues as an active freelance musician and currently leads the popular swing/jazz ensemble Swing Speak. For more information visit Steve's Facebook page.